Luck runs out but safety is good for life.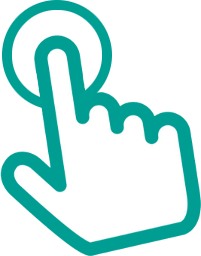 Now Hiring!
View our Career Opportunities
Our Commitment to Safety
We believe that each employee contributes directly to Brannan's growth, success and safety culture. We want each employee to take pride in being a member of our team and family. Brannan fosters this by providing safety training, personal protective equipment and our safety philosophy is that "Every employee makes it home safely to their family at the end of each shift".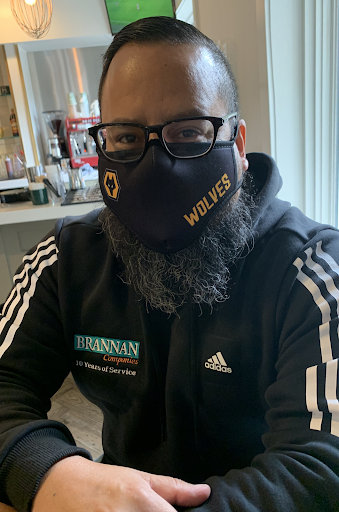 Gerardo Orozco
Health and Risk Manager
Gerardo has over 20 years of experience as a Safety Professional and has been with Brannan Companies for over 10 years.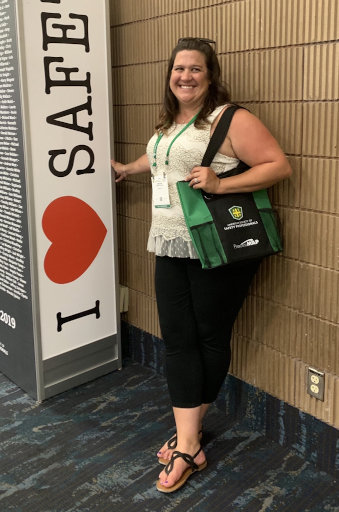 Megan Strong
Assistant Health and Risk Manager
Megan has over 10 years of experience as a Safety Professional and has been with Brannan Companies for 19 years.
First Move Forward
Every light-duty company vehicle will back into parking spaces when they are able. They also have a small orange cone that is put out on the passenger side of the hood of the vehicle when the vehicle is parked. When the driver returns to their vehicle they pick up the cone and perform a walk around the entire vehicle before moving again. This is a reminder of your surroundings and what conditions may have changed since the driver parked their vehicle.
Green Book (JHA)
All of our plant sites and field crews utilize our Green Books. Within the Green Books, they perform a daily JHA (Job Hazard Analysis) including hazards, hazard abatements and daily emergency action planning. Each employee on the crew is involved and signs acknowledging they have been made aware of the items listed in the Green Book for the day.
Green Cone Program
Each job site has green traffic cones. The crews put these out daily on each job to identify a potential hazard. They will be using these cones to identify things like overhead power lines, hazards on the ground, walkways etc.
2020 Winners
These employees were selected by the Safety Department and their Supervisors because they exemplify our safety program and culture while ensuring our production continues to move forward. In addition to the above, these individuals lead by example with zero at-fault accidents or injuries and adhering diligently to our Covid-19 policies and procedures. They set the standards and lead by example at job sites, plants, shops,and offices, day in and day out. Every one of them is a hard worker who performs their jobs effectively, efficiently and safely. These special employees are given a coveted black hard hat to signify their accomplishments. If you see them out and about be sure to give them an "air" high five!
Andrew Cook – BSG Paving Super
Pedro (Bronco Pete) Gloria – BSG Paving Roller Operator
Darrius Parrott – BSG Paving Shuttle Buggy Operator
Juan De La Rosa – BSG Paving Roller Operator
Damian Zamora – BSG Grading Dirt Operator
Doug Packer – BSG Pit 25 Quality Control Technician
Angel Martinez – BCC Heavy Equipment Operator
Oswaldo Zepeda – BCC Heavy Equipment Operator
Joe Detzer – BSG HMA Plant Operator
Francisco (Poncho) Rodriguez – BSG HMA Plant Groundman
Carlos Sanchez – BSG HMA Plant Groundman
Mike Romero – BSG Distributor Truck Driver
Juan Chavarria – BSG Distributor Truck Driver
Ron Thurston – BSG Shop Fuel Man
Jim VanValkenburg – Facilities Maintenance Supervisor (All Divisions)
Steve Sago – BRM Shop Ready Mix Mechanic
Lorenzo Garcia – BRM Mixer Driver
Todd Lightfoot – BRM Field Service Sales Representative
Kenneth O'Leary – BRM Mixer Driver
James Hutkay – BRM Mixer Driver
Kenneth Holguin – BRM Mixer Driver
Julio Lujan – BRM Mixer Driver
Dillion Lopez – BRM Plant Maintenance
Tim Sutton – BRM Plant Maintenance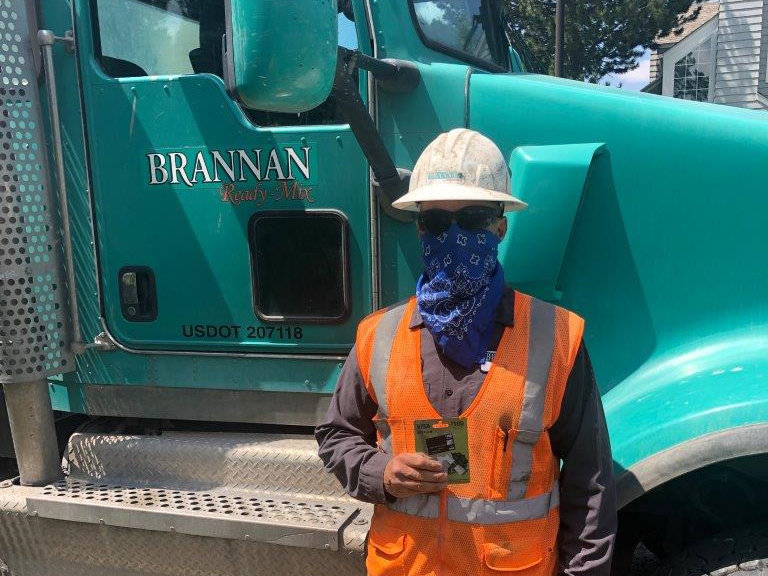 Jason Channon and Mike Seymour
For keeping their eyes open and watching out for others we commend Jason Channon, a Mixer Operator, and Mike Seymour, Outside Concrete Sales Rep. Mike Seymour was leaving work one afternoon when he witnessed one of our mixer drivers, Jason Channon, alert an RTD bus driver that had left the handicap ramp out while driving down the road. Jason was in front of the bus, and when they stopped, he safely ran back to speak with the bus driver and alert him of the ramp being down. Had this interaction not occurred it's possible someone could have easily been injured or killed, or damage to automobiles or property sustained. It would've been very easy for Jason to look the other way and just keep going, but he was proactive. Mike Seymour pulled over and informed our Safety Manager, Gerardo Orozco, what was happening. It was no surprise to anyone within the Brannan organization that it was Jason Channon. He has been a driver for Brannan Ready-Mix for several years and also won the annual safety award. He is a dedicated employee and it shows daily with the way he represents Brannan Companies. Thank you Jason Channon for exemplifying safety in real life and thank you to Mike Seymour for acknowledging the good work of a fellow employee!
Miguel Arzola and Anthony Ramos
Miguel and Anthony came up on our drive cam system after they hit a small bump. Everything was fine but what caught the eyes of our safety manager was that both the drivers were following our COVID training protocol and wearing their masks while in the cab together. They are to be commended for abiding to our policy and representing Brannan Companies while out in the public as essential workers. They were both awarded gift cards. Great job to both of them and thank you for leading by example!