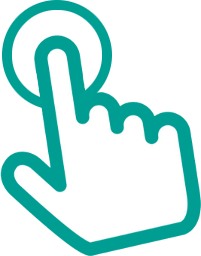 Now Hiring!
View our Career Opportunities
CAPA – Colorado Asphalt Paving Association: Quality in Construction
CAPA "Best in Colorado" Category – Urban Highway Resurfacing: I-70 Resurfacing Wadsworth to I-25 – Score: 303.5
I-70 was a 2-inch mill and a 2-inch SMA overlay on I-70 between Wadsworth and Pecos.   The project included new pavement markings and the replacement of a concrete barrier on westbound near Sheridan Blvd.
CAPA "Best in Colorado" Category – Commercial Parking Lot: Costco Aurora Distribution Center – Score: 304.5
This project included the paving scope of the 2021/2022 expansion of Costco's Distribution Center in Aurora. 8.5" of hot mix asphalt was installed in 3 lifts using 2 lower lifts with S 100 23% BR PG 64-22 at 3" thick each, and a 2.5" top lift with S 100 20% BR 76-28. Customized mix designs were produced from scratch for this project to adhere to Costco's asphalt specifications. Excellent coordination from the GC, Southeast Industrial, was taken on this project to keep Costco's facility open and running the entire length of the expansion. This included managing Costco's site truck shipments and subcontractors to ultimately execute an aggressive construction schedule resulting in a high-quality finished product. This project was delivered on time, including paving through winter conditions while taking special care of temperature specifications. Using a Warm Mix Additive, Evotherm M1, to asphalt mixes was critical in this project to achieve quality compaction at the lower ambient paving temperatures. The Costco Distribution Center in Aurora was finalized after the General Contractor installed 3 separate vertical expansions, and Brannan Sand & Gravel paved over 40,000 tons of asphalt.
Also, our US 287 Federal project scored over 300 points and was only beat by our I-70 project.  So Brannan was 1 and 2 in that category!
CAPA "Best in Colorado" Category – Urban In-Place Recycling: City of Thornton 2022 HIP Resurfacing Program – Score: 272.5
Brannan Companies' Asphalt Sales supplied a job to Cutler Repaving which resulted in our 3rd CAPA Urban In-Place Recycling award in a row.
CAPA "Best in Colorado" Category –

Small Paving Contractor of the Year

:

Town of Castle Rock 2022 Overlay Program

– Score: 272
Brannan Companies' Asphalt Sales supplied stone matrix asphalt to Elite Stone Infrastructure (ESI) resulting in our 2nd CAPA Small Paving Contractor of the Year award.
CAPA "Best in Colorado" Category – Urban Highway Resurfacing: SH 83 (Mississippi to Colorado)
In April of 2020, Brannan Sand and Gravel was awarded as the Paving Contractor on this project. We partnered with CDOT Region 1 on this $3.7 million dollar project. The project included a 2" mill and overlay, with curb ramp removal and replacement. A total of 10K tons of reinforced SMA, which included a 2K ton test section of reinforced SMA with aramid fibers that was part of an ongoing CDOT study. Brannan Ready Mix supplied the concrete for 4 raised colored concrete medians between Mississippi and Monaco. Both CDOT and City of Denver traffic control restrictions required the milling and paving to be done at night, which in conjunction with the City of Denver's noise ordinance after 10 p.m., required Brannan to implement a variance. Since this project started shortly after the Covid-19 pandemic began, there were a lot of extra safety precautions taken by everyone involved. The judges rated this project high in complexity and difficulty noting "very high traffic and many access points made this project difficult and tough to control". Brannan is very proud of our team for this project and the hard work and commitment they gave to this project, especially with some of the obstacles they faced.
CAPA "Best in Colorado" Category – Urban Highway New or Reconstruction: Southern Connector Project in Douglas County
The second project was in the Urban Highway New or Reconstruction category for the Douglas County Southern Connector job. Brannan Sand And Gravel was the Contractor and the Owner Agency was Douglas County. This $1.8 million project consisted of 3 miles of new roadway, 4 new bridges, and access roads, Brannan placed 28K tons of asphalt. Not only was this completed on schedule but it scored perfect scores in several categories. The judges were impressed and gave it 328 points stating "There were no visible signs of transverse or longitudinal joints, this was one of the best projects we've seen this year". The project team was headed by Project Manager Jeff Briar, Project Engineer Gunther Anderson, Paving Supervisor Donald Perez, Paving Foreman Eduardo Quezada, Paving Supervisor Abe Perez Jr., and Paving Foreman Sammy Herrera.
There were many other companies involved in these projects, as you can imagine these projects take rigorous planning, protocols, timelines, safety concerns, and so much more. Without collaboration and communication, these projects can't be done safely and efficiently, and there's nothing more that we want than to keep both our employees and community safe by using the highest standards.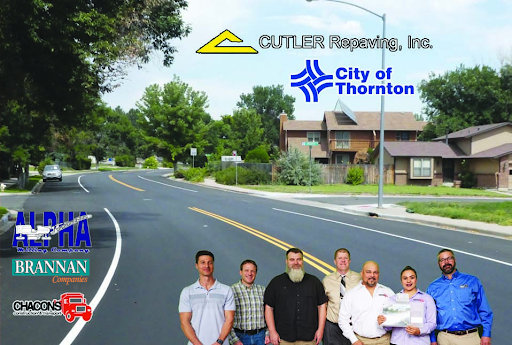 CAPA "Best in Colorado" Category – Urban In-Place Recycling
City of Thornton Heater Repaving Program: The City of Thornton's 2019 $1.3M heater repaving program included edge milling followed by heater repaving and was accomplished in a single pass, within a single lane closure.
Amazon Parking Lot – Quality Award – Category: Parking Lot
"This award is well deserved and speaks to the commitment to quality from Brannan Sand & Gravel Co. and the excellence in partnering from Fiore and RC Anderson." stated Tom Peterson, Executive Director, Colorado Asphalt Pavement Association. The focus of this $4.6M project was to construct the parking lot and associated street improvements for Amazon's second warehouse facility in the Denver Metro area. Total contract time was one year, but the client's expedited delivery date was achieved in just six and a half months, encompassing placement of over 64,000 tons of asphalt and five different mix designs, all assigned for different phases of the project. There were on average 950 construction employees on-site each day, creating a project phasing nightmare to maintain parking while paving. The judge's scored perfect 10's in all categories and noted it was one of the best projects they had ever seen as judges for the awards program.
James Canyon Drive Flood Repair, Category: Rural Highway New or Reconstruction
The scope of this $1.2M project included 4.8 miles of road reconstruction and select stream restoration throughout James Canyon Drive to repair the flood damage that occurred in September 2013. Kelly Trucking completed the subgrade work and Brannan paved back the roadway with 13,000 tons of asphalt. Paving began in July 2018 and was completed in August for a total of 31 days. The working environment was a tight mountain canyon creating challenges for hauling and paving operations, along with other projects going on in the canyon at the same time. The Jamestown community was very accommodating and appreciative of the work performed.
Sheridan Bond Improvements, Category: Project Delivery
The City of Sheridan is responsible for maintaining approximately 21.5 centerline miles of pavement and in 2012 found that many of the city's roadways required total replacement. In 2015, City Council placed a bond issue on their November ballot and the residents passed the $32M bond to address Sheridan's aging infrastructure network over a seven-year period. When construction began in 2016 the City recognized the overwhelming size and scope of managing such a project and decided to have their project built under a CM/GC contract, selecting Kraemer North America as their contractor, and Brannan Sand & Gravel as one of the subcontractors. Ultimately 132,000 tons of asphalt were placed on the project. According to Randy Mourning, Director of Public Works, "With the support of City Council, all of our residents and the resources dedicated to this project, the team cut the project schedule in half while still maintaining quality. Sheridan was very fortunate and was in a unique situation where we addressed all of our city streets within a four-year period. I don't ever remember seeing or hearing about a city doing an entire infrastructure rehab at this scale."
Colliers Hill, Erie – Category: Residential Subdivision
This $1.6M project included the construction of Filings 1 & 2 of the Colliers Hill subdivision and the placement of 23,000 tons of asphalt. The initial paving began in October 2013 with the final overlay placed in August 2017 after a two-year final build-out period. The project also included adjusting and raising 287 utility services. The judges scored perfect 10's for both segregation and transverse joints and a 9.5 for longitudinal joints, noting "The joints are great and very smooth ride, fantastic project." Alpha Milling and Precise Striping also contributed to the success of the final project.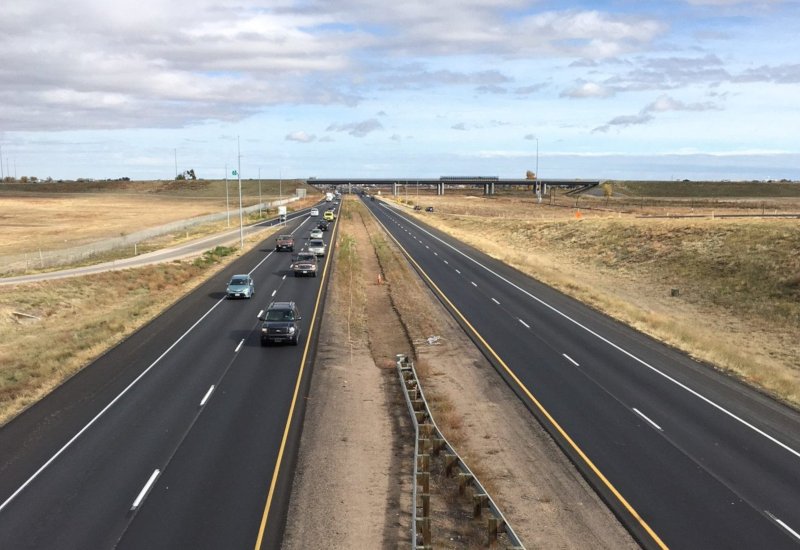 US 85 – Smoothness Award Pavement Category I
Brannan Sand & Gravel Company of Denver has been recognized with a Colorado Department of Transportation statewide Smoothness Award Pavement Category I for their US 85 project in Adams County. CDOT recognizes the smoothest paving project in each of their three roadway smoothness specification categories. The awards are based on CDOT's measured roadway smoothness profile using HRI specification requirements. Smoothness Pavement Category I is for Urban Reconstruction with or without curb and gutter and one layer overlays over an intermediate treatment. This project was located along US Highway 85 between 124th Avenue and 168th Avenue near Brighton. The project had an average HRI of 53.7 and received 70.5% of the available smoothness incentive for 21.8 lane miles of paving. This amounted to $138,000 of an available $196,000.
I-25 & Arapahoe – Quality Award – Category: Project Delivery
This $51M project consisted of widening I-25 and Arapahoe Road at the interchange utilizing full-depth asphalt pavement with SMA overlay to add capacity to the through lanes on the interstate and turning movements to Arapahoe Road. 75,000 tons of S100 mix plus an additional 22,000 tons of ½" SMA were placed. The use of full-depth asphalt and echelon paving allowed for expedited construction of phased traffic switches. The project utilized many full closures on the weekends to facilitate paving and minimize impact to commuters. The paving portion of the project was originally scheduled to be complete in July 2018, instead, the paving was completed on October 26, 2017, a full eight months ahead of schedule. Brannan Sand & Gravel is very proud to have been a part of this project along with CDOT Region 1 and Kraemer North America.
US 40 Colfax Resurfacing – Quality Award – Category
Urban Highway Resurfacing. This $5.2M resurfacing project along Colfax Avenue is a busy corridor for buses, pedestrians and cars. As part of the project, Chato's Concrete updated over 100 curb ramps for ADA compliance. The corridor was originally designed for an SX100 76-28 overlay, however, Brannan and CDOT partnered through a value-add change order to upgrade the mix to ½" SMA to extend the service life of the pavement. The majority of the milling and paving was completed at night in conjunction with a noise variance granted by Denver. Placement of 16,000 tons of asphalt was completed 25 days ahead of schedule on a 155-day contract. Additional project support was provided by Alpha Milling, RJ Pagan, Shannon & Wilson, and the City of Denver.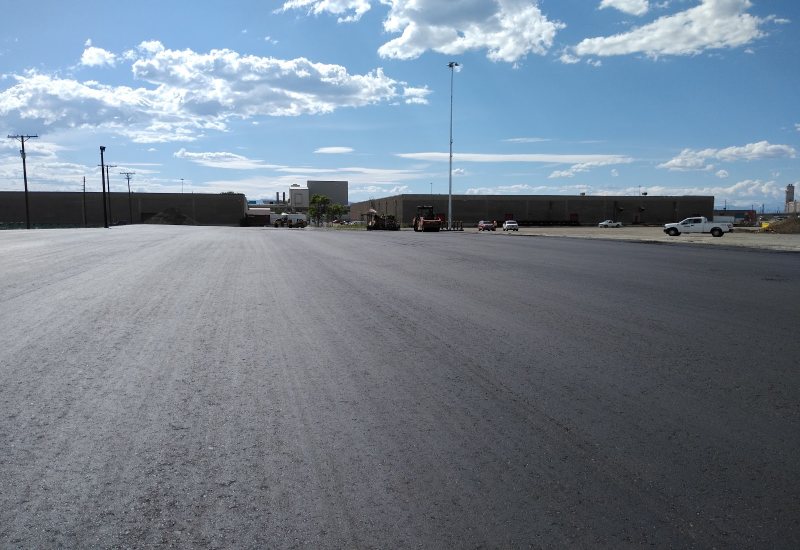 BNSF Intermodal Facility project in Denver – Quality Award. Category: Special Use/Commercial
The $520,000 project included replacing the failed roller-compacted concrete SMA. The facility is used to transfer rail cargo to trucks for final delivery using forklifts to move the containers from rail to truck. The project was completed in 90 working days. The judges scored very high in the complexity and difficulty criteria, noting "very nice project in a very busy rail yard. Wearing well despite heavy, heavy truck and construction traffic."
Montview Boulevard Project, Peoria to Havana, Aurora – Quality Award. Category: City Street Resurfacing
The City of Aurora and Brannan Sand & Gravel were recognized for their superior workmanship on this project. This $9.5 M project consisted of a full width 3" mill and SMA overlay along Montview Blvd, between Peoria Street to Havana Street, in Aurora as part of the City of Aurora's Annual Street Improvement Program. Aurora has been overlaying their arterial network with SMA since 2001 with exceptional results and seeing 15+ years' service life on those overlays. The judges scored the project superior quality for segregation and transverse joints, noting "Nice project, no visible transverse joints, very smooth ride."
NAPA – National Asphalt Pavement Association 
2017 Quality in Construction
This project was located in Greenwood Village along Greenwood Plaza Boulevard.  The work involved full-depth patching, 3-inch full-width planing, crack repair and a 3-inch overlay of stone matrix asphalt. We used one paver that paved at 22 feet wide to avoid longitudinal joints.  A second paver was used for turn pockets and intersections.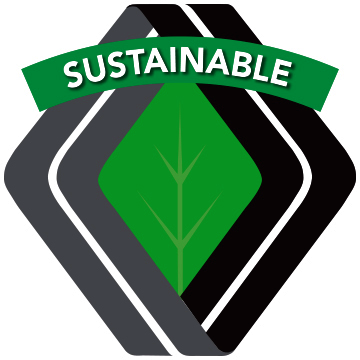 The Diamond Achievement Sustainable Commendation is an optional level to the Diamond Achievement Commendation. This expanded level assesses the social, economic, and environmental efforts of an asphalt production facility to gauge how well it puts the principles of sustainability and community engagement into action. You have the option of pursuing this commendation within the Diamond Achievement Commendation.
Diamond Achievement Award for Environmental Excellence – Lipan Plant

Diamond Achievement Award for Environmental Excellence – Rock Creek Plant
Diamond Achievement Award for Environmental Excellence – I-76 Plant
Diamond Achievement Award for Environmental Excellence – 62nd Plant
ACI – American Concrete Institute
ACI Rocky Mountain Division: Second Place – Decorative Concrete
Metro State University of Denver – Aerospace and Engineering Building – Colorado, United States. Ten different mixture proportions were used for this project, including a polished concrete mixture that could not be placed by pumping. The high-end polished mixture consisted of a 1/2 in. (13 mm) chip black aggregate with 62% coarse aggregate that had to be ground down 1/4 in. (6 mm) deep to simulate terrazzo stone. The mixture was placed by buggy, which also ensured that the surface was finished slowly and consistently so the floor flatness remained high and the aggregate was not pushed down due to over finishing.
Project Team Members: Owner: Metro State University of Denver; Architectural Firm: Anderson Mason Dale Architects; Engineering Firm: KL&A Structural Engineers, Inc.; Concrete Contractor: GH Phipps Construction Companies; Concrete Supplier: Ready Mix Concrete.
Nominator: Rocky Mountain Chapter – ACI
Brannan Corporate Headquarters
Brannan Corporate Headquarters