Construction Materials Supplier in Colorado
We command a unique position in the marketplace by providing a wide range of aggregates, asphalt paving and maintenance services, ready mix concrete and specialized construction services.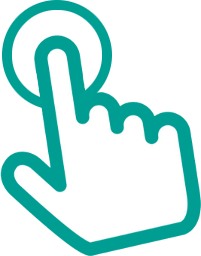 Now Hiring!
View our Career Opportunities
Brannan Sand and Gravel has a rich and colorful history dating back to the turn of the 20th century. An ambitious young man, named John W. Brannan, discovered a sand and gravel deposit at the turntable at 48th & Brighton Blvd in Denver. Using his savvy business skills and a small amount of money, he purchased a mule and a wagon and the J.W. Brannan Sand and Gravel Company opened its doors in 1906. The J.W. Brannan Sand and Gravel Company furnished material for many of the early construction projects in Denver, including the Denver Auditorium, now the Temple Buell Theater. The business continued to grow and prosper, and in 1943 the asphalt division was added to support the anticipated post-war building boom. At that time nobody could have anticipated that in time Brannan would become an industry leader, both locally and nationally, in both the manufacturing and placement of Hot Mix Asphalt.  As time went on the company grew and the opportunity for growth and diversification materialized. The ready mix concrete division was added in 1995 to support the rising demand for rigid pavement. Eight years later Brannan Construction Company was formed, specializing in pipeline and tunnel operations giving Brannan a unique position in the marketplace. In 2018 Brannan purchased Ready Mixed Concrete Company to bring its concrete division to a commanding place in the market.  
While the face of the Brannan Sand and Gravel Company has changed, the Brannan philosophy remains true, just the way J.W. Brannan intended. He was committed to understanding the needs of customers, providing solutions, and delivering superior products alongside first-class customer service. With these cornerstones in place, our vision remains clear, continue to be leaders in the industries we serve, provide high-end products and service, and keep safe while doing it.  Today, the Brannan Companies command a unique position in the marketplace by providing a wide range of aggregate and asphalt materials, asphalt paving, ready mix concrete and specialized construction services. We look forward to working with you and invite you to reach out and let us know how we can help make your project a success.
Our commitment to innovation is more than a company tradition. It's a commitment to our customers.
Our company purchased three "Rex Chain Belt" truck-mounted mixers; each mixer held 2 cubic yards of concrete. Success and future expansion were assured when it soon became apparent that the operation was capable of delivering 40 cubic yards of concrete per day.
It all began over 110 years ago…
1906

J.W. Brannan Sand and Gravel Company is founded.

1923

The Spratlen and Brannan families combined to create Spratlen-Brannan, Inc.

1936

J.W. Brannan passes away and Lloyd Brannan keeps the sand and gravel operations while the Spratlen family retains the ready mix concrete division forming Ready Mixed Concrete Company.

1943

Brannan Sand and Gravel Asphalt Division opens.

1995

Brannan Ready-Mix is formed with 3 plants serving the Metro Denver area.

2003

Brannan Construction Company is added.

2018

Brannan Companies purchases Ready Mixed Concrete and Boral Aggregates to bring a company that began together over 100 years ago, back again.
Employees with 10+ Years of Experience
Brannan Corporate Headquarters
Brannan Corporate Headquarters